BUC, BJIE Rounds off Preschool Education Exchange Program 2014
2014-11-27 09:40:39.0 国际合作与交流处 Publish PV:2720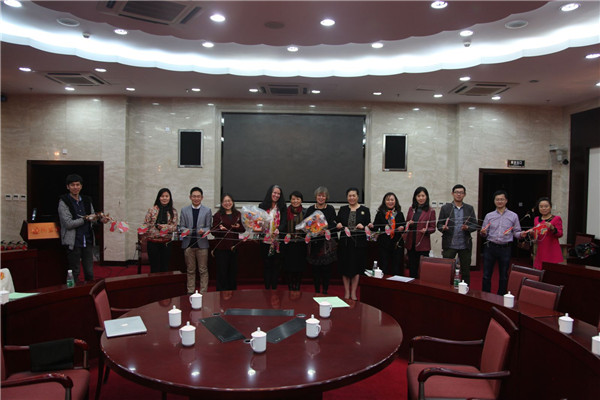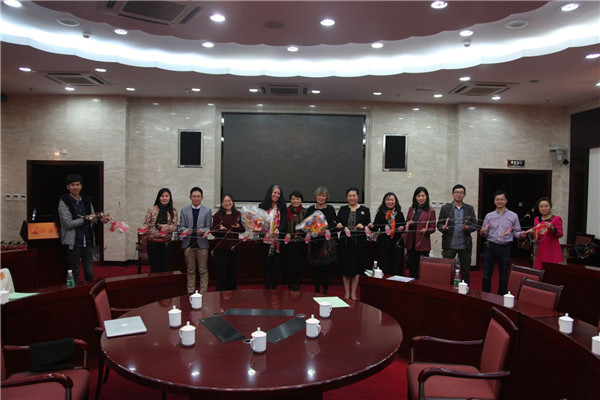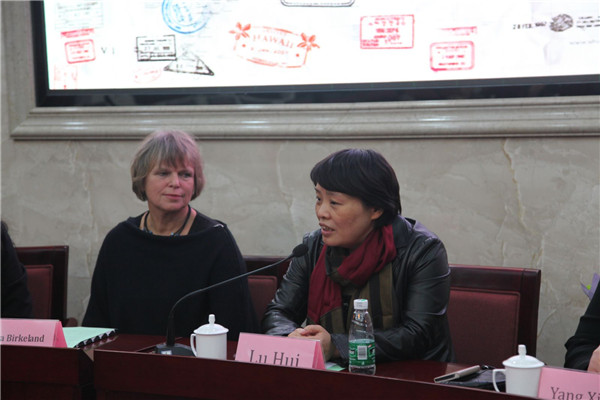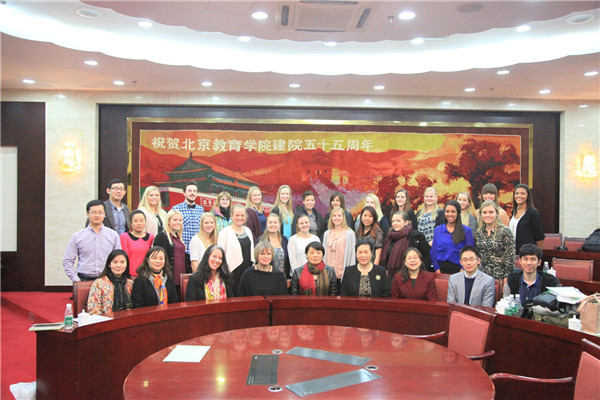 The Bergen University College (BUC) Preschool Education Observation and Exchange Program 2014 rounded off with a closing ceremony at Zhongzhou Road Campus on 3rd November. Lu Hui, deputy director of the Institute Administration Committee of Beijing Institute of Education (BJIE), Prof. Åsta Birkeland and Prof. Siv Ødemotlan, program chief of the Comparative Study of Preschool Education, BUC, attended the closing ceremony. All the 23 preschool education students and the program staff members also took part in the meeting.
During the one-month study, the 25 students participated in 22 cultural experience activities, worked in 4 kindergartens for a week as interns, listened to 6 lectures and joined in 6 workshops. While the students experienced Chinese culture and broadened their horizon through the program, the team members and teachers improved their cooperative spirits, foreign affairs reception capability and professional development.
The closing ceremony started with a video clip, recalling the indelible memories recorded during the students' trip in Beijing, Shanghai and Nanjing. Students then creatively posed for some scenes they saw by performing a mime, expressing their heartfelt thanks to BJIE and the four kindergartens.
The program chief of BJIE delivered a speech on Cooperation, Interconnectivity and Development, briefing the program, achievements as well as the reflection and prospect.
Prof. Åsta Birkeland, program chief of BUC extended her appreciation to all the participants of the program and gave a brief comment afterwards, adding that it is the 10th anniversary of the cooperation between BUC and BJIE, whose relation has never been closer as it is. The students now have a better understanding of the Chinese culture and a more direct and deeper thought of the Chinese preschool education.
As Mrs. Lu congratulated on the students' graduation, she also extended warm greetings and appreciation to the team members dedicated to the program. Lu pointed out that the success of this program is contributed firstly to the high priority given by Li Fang, President of BJIE and other institute leaders, strict rules set by Prof. Åsta Birkeland and prof. Siv Ødemotlan, and last but not least, the students' high quality, commitments to study and willingness to think. Lu finished her speech by delivering the wishes, expecting all the students to be Goodwill Ambassadors for Sino-Norwegian friendship and remember the good time they spent at BJIE, wherever they work in the future.